Website Design for Business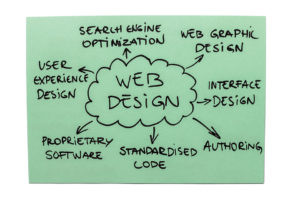 A well designed website that is easy to navigate on all devices and gives valuable information about your product or service should be an asset to your business. Joka Design provides proactive and creative web design and online marketing assistance to small businesses in and around the Surrey area. Increasingly, we help established businesses to update their online marketing approach to suit a mobile audience. Why you need a Mobile Friendly Website.
We focus on the marketing and communications needs of each individual business and tailor a website solution to suit the budget available. Our clients value our supportive approach and economical rates. In essence, we view web design as a process by which a business idea can be communicated successfully on the internet. But to establish a truly powerful online presence, other factors must be taken into account in each project. Some of these are outlined below.
More than just Web Design
A visually attractive website is only the first step towards high online performance and generating valuable enquiries. In order to compete with all the other businesses similar to yours, using the internet to promote, advertise or sell similar things, it is vital to make sure that the content of the site is relevant and up to date. Due to the constant expansion of the internet, and the increasing competition for the same search terms ('key words'), it is necessary to ensure that the page content is well optimised for search engines and to attract more 'quality' links to the site. More on the importance of keywords and phrases…
Unique and Relevant Content
For example, websites for businesses of the same kind in the same locality will tend to be fairly similar in terms of content, with a brief description of the business, opening times, contact information and some product or service information. We need to focus on what makes your business different from and better than all the others competing with you and then research which key words are used most often to search for that particular feature. Let's say, for example, your restaurant has regular party nights or live music. In this case, we would include unique and relevant information on the website and aim to get you listed high in results for this sort of search. The same theory applies to all business sectors.
More on the importance of relevant content…
Top Search Engine Positions
In order to perform well in search engines such as Google, and to be found by genuinely interested customers in a highly competitive market, web page content must be optimised to contain relevant and unique information. It is also important to have other relevant websites linking to yours. The expertise required to achieve great results for pubs, restaurants and websites for many other businesses is our forte. More on the importance of inbound links…