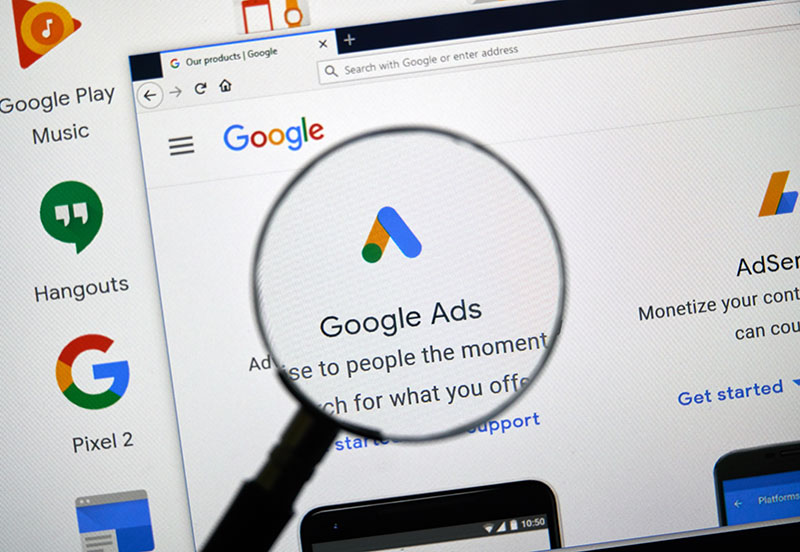 Google Ads PPC Campaign Management & Support
Are you spending too much money on your online advertising?
Or drop us a line…
Do you use Google Ads?
If so, we can usually tell you in one phone call whether we can save you money and increase your business results within your current budget. Our client campaigns typically range in budget from £100 to £5,000 per month. Our fees are based directly on the time we spend managing your campaigns. The amount you spend will always be justified by the savings and returns we are able to deliver.
We will analyse your Google Ads campaigns to find out how we can make them more cost effective. Then, we'll make them run more efficiently.

How We Do It
Unless you know Google Ads as well as we do (we are continually re-training and maintaining our Google partner qualifications), you may not recognise the opportunities to save money or increase business by getting the best out of it. You almost certainly don't have the time to spare.
We'll start by looking for weaknesses in your current campaigns:
Paying too much per click?
Ads showing for the wrong search terms?
Ads written ineffectively?
Failing to capitalise on ad extensions?
Using the wrong ad strategy?
People misunderstanding what you're selling?
Your website generally letting you down?
We can improve these by:
Steering your Google Ads clicks to your chosen page
Making your ads more compelling; more likely to convert to a sale/enquiry
Updating keyword lists, removing damaging keywords and adding new keywords
Re-organising your campaigns and ad-groups for greater efficiency
Optimising your website pages
The Benefits To You
Saving you money – by reducing your monthly cost per click
Saving you time – support when you need it
Increasing your customer conversions for the same budget
Why Us?
We don't operate from a sprawling call-centre and we are not part of a global consortium whose only objective is to to chase new business. We just have a proven track record in helping businesses similar to yours to improve the cost efficiency of their Google Ads campaigns, and online advertising in general. We have over 20 years experience of traditional marketing consultancy and creative commercial design, website design and maintenance and online marketing strategy, so we have a solid foundation of boosting business fortunes. We are members of the Google partners programme. We can provide references from satisfied customers. They will tell you that they prefer our style of service to other PPC agencies because we listen and act on their concerns, and keep them informed of progress or issues as they arise. They will confirm that the fees they pay us for managing and maintaining their campaigns is more than justified by the time and cost saved in doing it themselves, and by the returns we generate for their business.
Our PPC Campaign Management Fees
Provided no significant work is required to review and/or 'repair' a poorly maintained website or PPC account, our monthly flat fees begin at £150.
We can manage a Google Ads daily budget of between £100 per day and £300 for as little as £350 per month. Our results speak for themselves. Our goal is to increase your margins and keep our service cost effective. In the unlikely event that we are not able to add genuine and demonstrable performance benefits to your campaign, we will say so in advance of any payment to us being made. 
An initial consultation to establish exactly what you are trying to achieve will determine how we approach the management of your online marketing. Sometimes a thorough review is necessary to investigate and benchmark performance. In most cases we would expect to see some improvement after a month or so. For a more accurate estimate, please give us a call on 07740 471665 or 01737 816107. Or, request a call-back.
Ask us if you would like to see references from our existing clients.